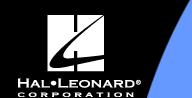 TLC HOME | TLC NEWS | TLC PRIORITY GROUP | CONTACT
CHORAL RESOURCES | WORSHIP RESOURCES | ARTIST RESOURCES
We are pleased to announce the addition of
Hal Leonard Corporation
as a publisher of Gary Lanier Music.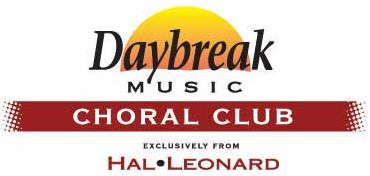 DOWNLOAD THE DAYBREAK SPRING NEWSLETTER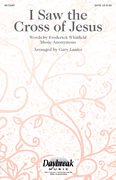 NEW RELEASE!
I SAW THE CROSS OF JESUS
Arranger: Gary Lanier
Gary Lanier's arrangement of this cross text is warm, inviting, and accessible. Easy voice leadings and creative harmonies make this a winner. Duration: ca. 3:35.
---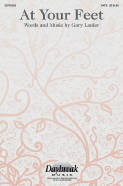 AT YOU FEET by Gary Lanier
Jesus says, "Come to Me, all who labor." The thought of sitting at His feet in an act of reverence and worship is awesome and powerful, and is portrayed beautifully in this song. Duration: ca. 3:00.
---
CHRISTMAS MUSIC!
SIMPLY SUNDAY, CHRISTMAS / Daybreak Music
Arranged by Gary Lanier
Includes JOY TO THE WORLD, O LITTLE TOWN OF BETHLEHEM, and GO, TELL IT ON THE MOUNTAIN
SIMPLY SUNDAY is a series designed specifically for smaller choirs with limited resources. Piano parts are very accessible with carefully chosen keys, the accompaniment tracks are basic and easy to follow as well.
$2.95 / 24 pages
---
CHORAL MUSIC FOR THE EASTER SEASON!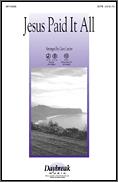 JESUS PAID IT ALL / Daybreak Music
Arranged by Gary Lanier

This beautiful old hymn is updated in this classic arrangement that
is sure to become a standard in every choral music library.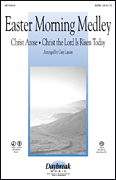 EASTER MORNING MEDLEY / Daybreak Easter Choral
Arranged by Gary Lanier

Easter standards find a home together here in Gary Lanier's setting for a festive resurrection morning celebration. Titles include: Christ the Lord Is Risen Today and Christ Arose.
---
The Sunday Singer is a choral publication for smaller-sized church choirs that consists of several accessible anthems representing original works and arrangements of hymns and contemporary favorites. For each title, special attention has been given to voice leading, limited vocal ranges and carefully crafted piano accompaniments. Published two times a year, The Sunday Singer will serve as a valuable resource for your choir throughout the church year.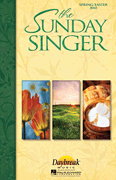 THE SUNDAY SINGER (Spring/Easter 2010)
Includes six titles:
Thank You, Lord (arr. Marty Parks) • God of Grace and God of Glory (arr. Keith Christopher) • Easter Morning Medley (Christ the Lord Is Risen Today; Christ Arose) (arr. Gary Lanier) • The Cross Says Come (arr. Camp Kirkland) • Out of Love, He Broke the Bread (John Parker/Benjamin Harlan) • House of the Lord (Keith Wilkerson).
---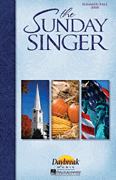 THE SUNDAY SINGER (SUMMER / FALL 2008)
Daybreak Choral Series
Included in this collection, Gary Lanier's arrangement of JESUS PAID IT ALL.
Table of Contents
GOD BLESS THE U.S.A. with AMERICA THE BEAUTIFUL | Arranged by Keith Christopher
JESUS PAID IT ALL | Arranged by Gary Lanier LISTEN
HIGHWAY TO HEAVEN | By Kirby Shaw
THERE IS NONE LIKE YOU with I LOVE YOU LORD | Arranged by John Purifoy
IN REMEMBRANCE OF ME | By Mary Kay Beall / Arranged by Mark Brymer
FAIREST LORD JESUS | By Stan Pethel
---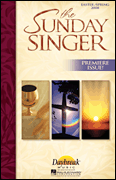 THE SUNDAY SINGER (EASTER / SPRING 2008)
This is the premiere of a new series from HLC,
and Gary's song, HOW I LOVE YOU LORD, is included
in this choral collection with six other songs from composers
and arrangers like Keith Christopher, Tom Fettke, Stan Pethel,
& Chris Tomlin.
Additional products from TLC...
DOWNLOAD & LISTEN TO "HOW I LOVE YOU LORD" FROM TLC...
FREE LEAD SHEET
LISTEN TO "LIVE WORSHIP" WITH WORSHIP LEADERS,