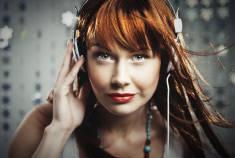 PLAIN PACKAGED ARTIST CDS
Color printed CDs, packaged in plastic case.
NO SHIPPING or HANDLING FEES!
TLC NETWORK COMMUNITY
TLC HOME | TLC NEWS | TLC PRIORITY GROUP | CONTACT | LINKS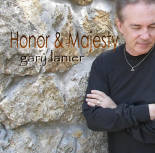 HONOR & MAJESTY
Artist: Gary Lanier (www.garylanier.com)
$ 8.95 Buy Now!
SONGS INCLUDED:
COME LET US PRAISE THE LORD Listen
AMERICA HONOR GOD Listen
A MYSTERY Listen
HONOR AND MAJESTY Listen
MORE THAN LIFE Listen
ALL THE PRAISE Listen
JESUS IS COMING Listen (VIEW VIDEO BELOW)
YOU SING OVER ME Listen
I GIVE MY LIFE TO YOU Listen
JESUS IS COMING :: GARY LANIER, Artist
---
MORE THAN LIFE
Artist: Leah Lanier (www.leahlanier.com)
$ 8.95 Buy Now!
SONGS INCLUDED:
MORE THAN LIFE Listen
YOU STILL LOVE ME Listen
HEY, HEY I LOVE YOU Listen
LORD, I'M GONNA LOVE YOU / CAST YOUR BURDEN Listen
OFFERING OF PRAISE / I WILL PRAISE YOU Listen
NEVER THE SAME / YOU ABIDE IN ME Listen
HOW REFRESHING Listen
THE JAR Listen
MY FATHER'S WINGS Listen (VIEW VIDEO BELOW)
MY GOD IS CHANGELESS / NO CONDEMNATION Listen
MY FATHER'S WINGS :: LEAH LANIER, Artist