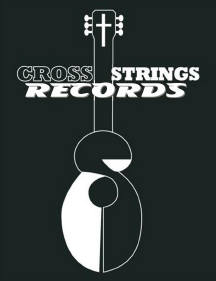 JAMES' HOME PAGE SHEET MUSIC TLC HOME
Music CD's from James Goforth

James' first CD, self-titled JAMES GOFORTH, was released in the summer of 2001.
The ten-song CD opens with James' testimony song, Believer, an acoustic-contemporary song. Believer cuts right to the heart of what salvation really is, stating that it's all about grace and love from the Father. Believer was picked up by Hearken Studios in a compilation CD in 2004.
Power in the Blood is James' own rendition of this old, beloved hymn—an Americana-Blues style that audiences love.
Living Water, was released to radio November 2002 by MusicDog Media in Franklin, TN, and received great reviews from Texas to South Carolina to Arkansas, saying the lyrics/music were "anointed". His Hand is a wonderful ballad-type
song that James wrote in response to his observations about the beautiful world around us and how he could see
"God's hand in all I see".
Other songs include Redeemed, a song about redemption from sins and His second coming when he redeems us
from the world; Hope of the Faithful, a praise songs inspired by Psalm 16; Follow, is a slower tune with just a hint of a country sound, clearly shows what our main desire should be once we have come to believe: namely, following Jesus wherever he may lead us. Latter Rain is an original acoustic instrumental solo. The album ends with New Song, an up-tempo praise and worship song.
JAMES GOFORTH (self-titled) CD $14.95 BUY!
TITLES:
Believer LISTEN
Redeemer
Power in the Blood LISTEN
His Hand LISTEN
Living Water LISTEN
Two Hearts (a wedding prayer)
Hope of the Faithful LISTEN
Latter Rain (an acoustic psalm)
Follow LISTEN
New Song
---

James released his second CD, LIMITED EDITION EP, in early 2006.
Reviews have been glowing. Hammonline has given him 4 out of 5 stars and says,
"James continues in the "contemporary Christian" style, and adds a slant toward
"praise & worship" lyrics. Many of these songs could fit in alongside most modern
praise music (which isn't a bad thing)."
Plans are to add at least 6 more songs to the CD in 2007.
LIMITED EDITION EP CD $8.95 BUY!
TITLES:
I Know That I Know
At the Feet of Jesus LISTEN
Closer LISTEN
Proclamation