TLC HOME | TLC NEWS | TLC PRIORITY GROUP | CONTACT | RETURN TO THE LANIER WORSHIP VIDEO HYMNAL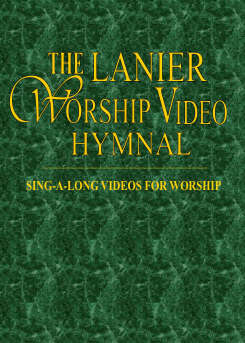 "SING-A-LONG" WORSHIP VIDEO
This worship video is excellent for small group worship or full congregation. Each video is ABSOLUTELY FREE!
Plus... FREE SHEET MUSIC included with each video!
SONG: HOLY SPIRIT FILL ME NOW
Video Includes: "Live" Worship Music and Lyrics
Worship Leader: Gary Lanier
FREE VIDEO DOWNLOAD

"SING-A-LONG" WORSHIP VIDEO - Free Download
WINDOWS MEDIA PLAYER
To download, right click link and "Save Target As" to a file location.
FREE SHEET MUSIC DOWNLOAD
PDF format. Click link & print.
LEAD SHEET - Free Download
HYMN SHEET (D) - Free Download

Please report use of all TLC music to CCLI.