TLC HOME | TLC NEWS | TLC PRIORITY GROUP | CONTACT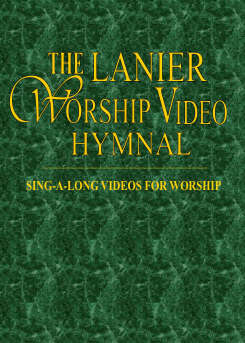 "SING-A-LONG" WORSHIP VIDEOS
The Lanier Company is pleased to bring you THE LANIER WORSHIP VIDEO HYMNAL. This unique hymnal is offered to you ABSOLUTELY FREE! Each song in the hymnal has a downloadable "Sing-A-Long" worship video and sheet music. These videos are excellent for small group worship or full congregation. Remember, each video is ABSOLUTELY FREE along with the FREE SHEET MUSIC!
THE LANIER COMPANY asks that you report all uses of the videos and sheet music to CCLI. You will find CCLI numbers on all sheet music.

SONG TITLES ARE IN ALPHABETICAL ORDER.
Simply click the song title link below to view and download from the hymnal page.
This hymnal is in the process of being developed and new songs are being added continually.
TOP CCLI WORSHIP SONG!
---
What others are saying about the SING-A-LONG WORSHIP VIDEOS...
Thanks for the downloads, especially HOLY SPIRIT FILL ME NOW. Once again blessed by singing along with you and was filled once again just as the song asked. There I was, sitting in my recliner, singing along with the tears flowing and then no longer able to sing along. Jim | USA
I just wanted to thank you for your latest production of I LIFT YOU HIGH. What a great worship song. And as you already know, and I am sure have been told many times, Leah has a beautiful voice. So thanks for your offering to us on the internet, lifting His Name even higher. Jon | USA
---
Over 200 FREE Worship Song!
Worship Team Lead Sheets! MP3s!
Find MUSIC BY STYLES!
WORSHIP | PRAISE | INSPIRATIONAL | SEASONAL